Question time at the College
| Event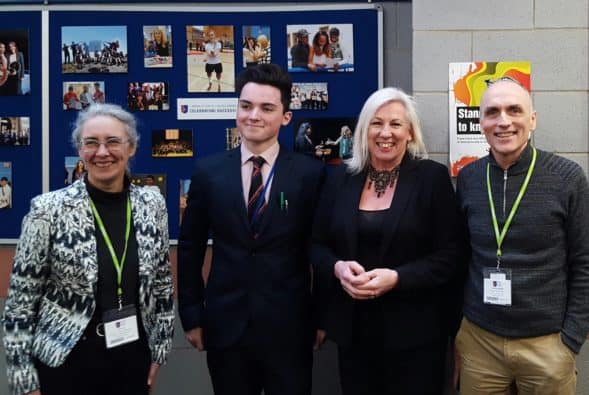 Landau Forte College Derby hosted a question time event on Thursday, 16 February. The event was completely organised by Philip Hutchinson, Year 13, and Adam Daly, Year 12. Understanding local, national and international politics is vital for all young people and Adam and Philip are passionate about ensuring the next generation participates fully in the democratic process.
The panel consisted of  Amanda Solloway (Conservative MP), Chris Williamson (Labour) and Lucy Care (Liberal Democrat). The panel faced challenging questions from Year 12 students, including:
What should the government do to tackle the issue of climate change?

What are your views on the UK government not allowing unaccompanied child refugees into the country?

What should be done to support local businesses during the uncertainty created by Brexit?
We hope to make this an annual event at the College.